Small and low profile, these ceiling speakers come with a paintable frameless grill that magnetically attaches to loudspeaker and only protrudes 3mm from the ceiling. The grill can be painted with ceiling paint to create a virtually invisible look to these high performance spot speakers. Featuring a Kevlar woven woofer cone, the strength of Kevlar helps the cone retain its shape at very high energy levels and its low mass assures a quick & accurate response. The cone's woven surface delivers smooth, uncolored mids. The high quality rubber surround ensure that these woofers will provide years of consistent, reliable performance.
FEATURES
Fill your home with sound using our 3″ Spot Ceiling Speaker. Ideal as a standalone passive speaker for hardwired systems or as an add-on to our All-in-one Bluetooth Ceiling Speaker.
KEVLAR WOVEN CONE
Great sound and durability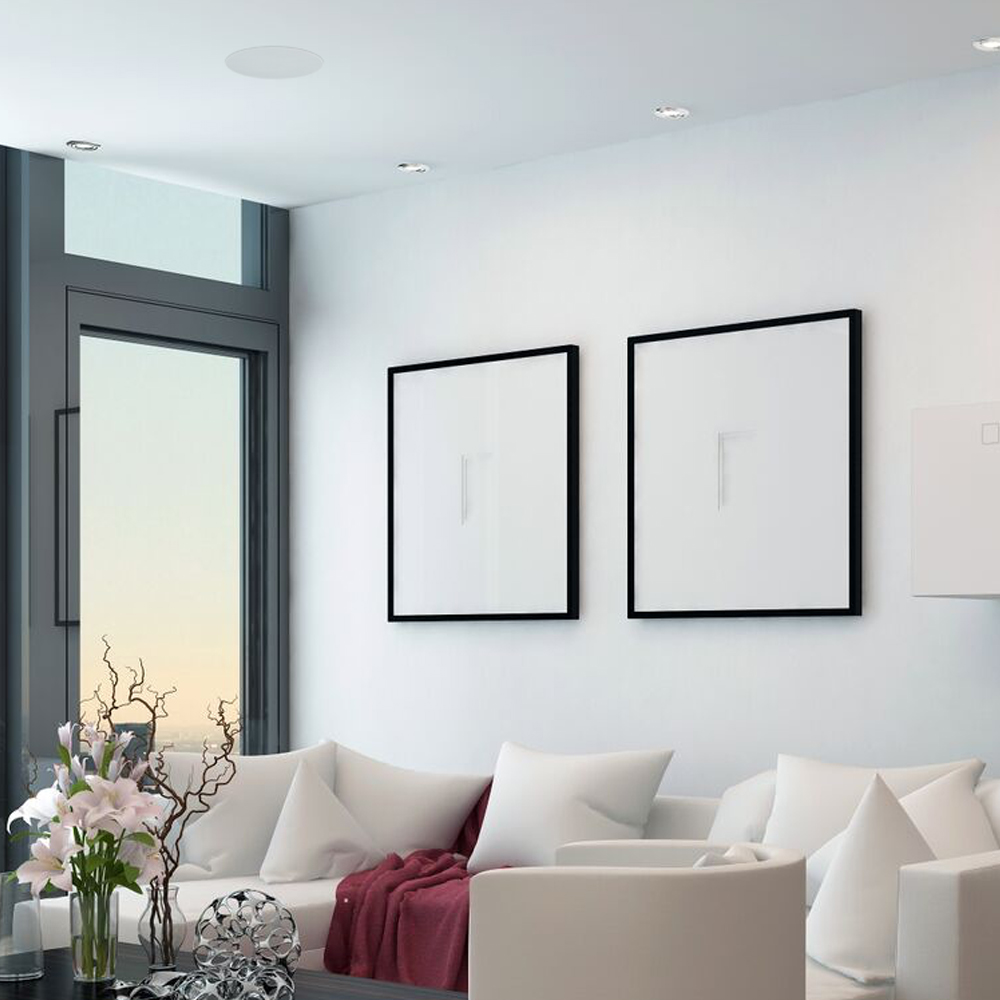 DISCREET AND STYLISH
The 3mm magnetic grill blends effortlessly into your home


Ultimate space saving solution
The 21st century home is free of clutter. Which is why our designers have created the perfect space saving solution to your audio needs.
Our speakers are crafted to fit seamlessly with your interior. No cables, no extra furniture, just a carefree listening experience.