Audiophile-Friendly 11.2 Pre-Amplifier/Processor
Few A/V Preamplifier-Processors offer the innovation and performance found in the all new AVM 60. Features include Dolby Atmos immersive audio decoding, future upgrade for DTS:X, support for UHD Blu-ray and 4K60 through HDMI 2.0a with HDR. HDCP 2.2 and 18.2 Gbps are also included allowing switching for compatibility with the latest video formats.
Audiophile-friendly features include a toroidal power supply, premium differential-output D/A converters with 32-bit conversion and sampling rate optimized filters for hi-res sound. Premium A/D converters with 106 dB signal to noise ratio ensure the highest- quality sound when using analog sources.
DTS Play-Fi offers easy-to-use music playback from popular streaming services and locally networked sources, controlled through iOS, Android or PC apps.
Why use an A/V Processor?
An A/V Processor selects the source, decodes the multichannel cinema surround-sound format, controls volume, performs room equalisation, manages bass signals when a subwoofer is used, sends video content to display device and audio content to power amplifier. It can be controlled by typical custom home integration controls. It also includes video processing, video upconversion, AM/FM tuner, secondary zone capabilities, and control of other devices through trigger and/or HDMI CEC. AN A/V Processor combined with an external amplifier will provide you with the best home theatre performance.
Main Features:
11.2 Pre-Amplifier Channels
Dolby Atmos®
DTS:X™ Ready
ARC™ Anthem Room Correction
4 Speaker Profile Memories
Quad Core Digital Signal Processing
Two Sub Out Jacks (parallel)
Premium 32-bit / 768 kHz Differential-Output D/A Converters
Wireless Network Connection
DTS Play-Fi® – Local and Streaming
HDMI & Video
HDMI 2.0a
HDCP 2.2
4:4:4 Subsampling at 4K60 (18.2 Gbps)
High Dynamic Range (HDR)
BT.2020 Color Gamut
On-Screen Display with 4K 50/60
4K 50/60 Switching
True-Balanced XLR Pre-Out
Electrical noise in audio is often generated due to the connection with other AV components and due to the connection between the preamplifier-processor and amplifier, as well as from other sources of external noise. To ensure the AVM 60 is not affected by this distortion, it uses True-Balanced XLR Pre-Out connections to achieve a balanced transmission that is highly noise resistant.
Additional Features & Functions:
General
FM Tuner
Low Standby Mode power consumption
Remote control app for iOS (Apple) and Android (coming soon!)
Decoding
Dolby TrueHD
DTS-HD Master Audio
Listening Modes
AnthemLogic – (11.2 channels)
Dolby Surround
DTS Neo:6 – Cinema, Music
All-Channels – All-Speaker Stereo
Inputs
8 HDMI inputs (7 rear and 1 front-panel input)
Digital Audio Inputs: 2 Coaxial + 3 Optical
5 Stereo Analog RCA Inputs
HDMI On-Screen Display – setup, video adjustments, status, song/artist info from radio stations
MHL Supported Inputs
xvYCC, Adobe RGB, Adobe YCC601, sYCC601, Deep color
2 Parallel Outputs
Consumer Electronic Control (CEC)
Audio Return Channel
Standby Pass-through
Custom Installation
IR Control
RS-232 Control
IR Input (Configurable)
12V Trigger Output
Control System Drivers
Additional Features
Backlit Remote Control
Sidemount Rack Kit (sold separately)
Warranty
Specifications:
PREAMPLIFIER (MEASURED AT XLR OUTPUT)
Maximum Output (<0.1% THD)
8.4 Vrms, subwoofer channel 9.9 Vrms
Frequency Response (2 Vrms output)
10 Hz — 35 kHz (+0, -0.25 dB)
Frequency Response, Analog-Direct (2 Vrms output)
10 Hz — 80 kHz (+0, -0.25 dB)
THD+N (2 Vrms output)
-95 dB
S/N Ratio (2 Vrms output, IEC-A filter)
110 dB

POWER CONSUMPTION

Typical Load
60 W
Standby
0.3 W
Standby IP Control Enabled
4.7 W
Standby HDMI Bypass Enabled
8.2 W
DIMENSIONS
Height
6-1/2″ (16.5 cm)
Height with Rackmount Kit
4U
Width
17-1/4″ (43.9 cm)
Depth (not including power cord)
14-1/2″ (36.4 cm)
Weight
20 lb (9 kg)
POWER REQUIREMENT
220-240 V version:
In countries where the line voltage is 220, 230, or 240 V, this product operates from a single phase AC power source that supplies between 198 V and 264 V at a frequency of 50 Hz.
Wi-Fi Music Streaming with DTS Play-Fi®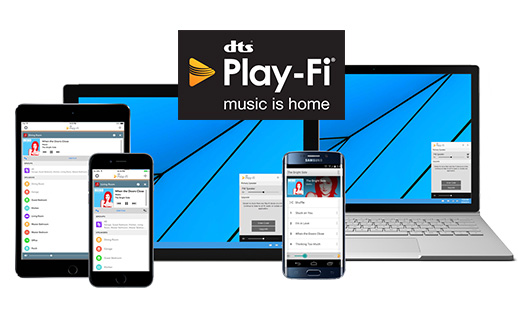 Limitless music. App-controlled convenience. Wireless connectivity.
Everyone wants instant access to their digital audio library, anywhere in the home. And Anthem's MRX Series with DTS Play-Fi® technology is the perfect, high performance means of delivery. Anthem MRX Series can take full dynamic advantage of the better-than-CD-quality sound quality delivered by the DTS Play-Fi® streaming technology.
Partnered With the Leader in Wi-Fi Streaming
Partnered with the leader in Wi-Fi streaming, DTS Play-Fi wi-fi streaming technology supports a host of high quality file formats. Controlled directly from your smart device or computer in any operating system, the "Open Ecosystem" of DTS Play-Fi technology makes it easy to stream music throughout your home, and to add more wireless streaming devices on the fly.
Audio Formats Supported by DTS Play-Fi®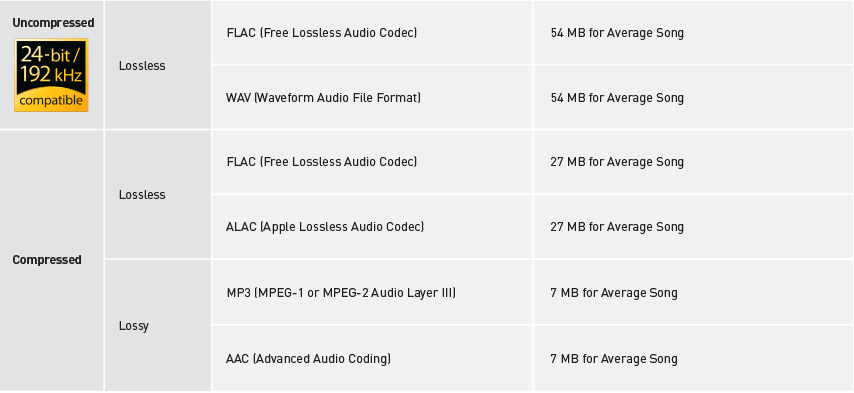 All your music, at your fingertips.
The whole family can now access personal digital audio libraries from anywhere in your home with the touch of a screen. Take advantage of endless choices from online music streaming services*. Stream from any device, Android or iOS mobile or PC, with a wide range of connectivity options for today and tomorrow.
* Some of the music services listed below may not be available in your region. All logos are property of their respective owner(s).

Bring Your Movies to Life with Immersive Sound
Dolby Atmos®. What is Dolby Atmos?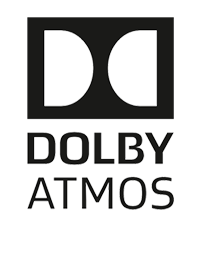 Dolby Atmos® is a revolutionary new audio technology that transports you into extraordinary entertainment experiences.
Fills your room with captivating sound
Sound comes from all directions, including overhead, to fill the room with astonishing clarity, richness, detail, and depth.
Puts sounds into motion all around you
The specific sounds of people, music, and things move all around you in multidimensional space, so you feel like you are inside the action.
Delivers the full impact of the artist's work
Artists have amazing new capabilities to tell their stories, accent their games, or perform their music to achieve the greatest expressive impact.
How does Dolby Atmos work?
Dolby Atmos is the first home theater system that is based not on channels but on audio objects. What is an audio object? Any sound heard in a movie scene—a child yelling, a helicopter taking off, a car horn blaring—is an audio object. Filmmakers using Dolby Atmos can decide exactly where those sounds should originate and precisely where they move as the scene develops.
Thinking about sound in this way eliminates many of the limitations of channel-based audio. In a channel-based system, filmmakers have to think about the speaker setup: Should this sound come from the left rear surrounds or the left side surrounds? With Dolby Atmos, filmmakers just have to think about the story: Where is that yelling child going to run? How will the helicopter move overhead after takeoff?
The Dolby Atmos system, whether in the cinema or the home theater, has the intelligence to determine what speakers to use to precisely recreate the child's movement in the way the filmmakers intend. They can now precisely place and move sounds as independent objects in multidimensional space, including anywhere overhead, so you can hear them as you would naturally. reality to your listening experience. Dolby Atmos helps weave the audio story to match what's happening on the screen.
DTS:X Ready
What is DTS:X?

DTS:X is the next generation audio codec from DTS that leverages object-based audio to enable new audio experiences in immersion and interactivity.
DTS:X places sound where it would occur naturally in space, creating the most lifelike, multi-dimensional audio experience ever. Free from channel restrictions, sound can be placed and moved to where you would hear it in the real world. Because DTS:X doesn't require any specific speaker layout, you can arrange your home theater system however you want it. With DTS:X you're in control of your listening experience. That hard-to-hear line in a movie can be lifted out of the background sounds for a more personal entertainment experience.
Works With All DTS Content
DTS will playback all DTS formats including DTS Digital Surround and DTS-HD Master Audio. DTS:X bitstreams are backward-compatible with older DTS AVRs and sound great.
Object-Based Audio
An audio object is the combination of the waveform where captures the audio, and metadata which represents the spatial location in which the object should be heard. Audio objects free content from specific speaker layouts for optimal listening.
This means the same DTS:X content will sound great whether it's rendered on stereo or a fully immersive surround sound system.
Immersive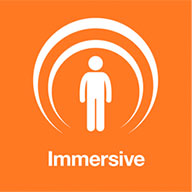 DTS:X places sound where it would occur naturally in space, creating the most lifelike, multi-dimensional audio experience ever. Be prepared — this improved immersion and heightened realism makes horror movies scarier, comedies more laugh-out-loud, and car chase scenes even more real.
Interactive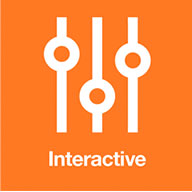 You are in control of your listening experience. That hard- to-hear line in a movie can be improved at a touch — lift the dialogue out from the background sounds when you want clarity and experience a more personal entertainment experience.
Backwards Compatible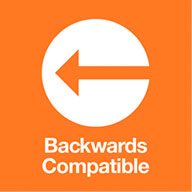 Your movie collection gets a new lease on life! Rest assured that our celebrated catalog of DTS-HD Master Audio soundtracks are best heard with DTS:X. Take your favorite Blu-ray, DVD or digital movie to new heights.
Flexible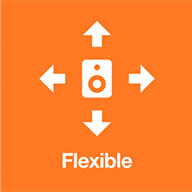 We made sound move, so your speakers don't have to. Because DTS:X doesn't require any specific speaker layout, you can arrange your home theater system however you want.