With AudioControl's Maestro M9 Preamplifier anchoring your home theatre system, movies will sound as if they've literally been brought to life. Now supporting Dolby Atmos® and DTS:X, your entertainment experience will appear so real and sound so incredible, you'll wonder how you ever enjoyed a night at the movies without the Maestro M9. Together our Maestro M9 paired with our high power Savoy G3 and Pantages G3 theatre amplifiers will allow you to slip blissfully into a cinematic experience entirely unlike any other.
premium 4k 7.1.4 home theatre processor
AudioControl's Maestro M9 7.1.4 surround processor is designed and built here in the Pacific Northwest for the most demanding home cinemas and listening rooms. Supporting Dolby Atmos®, DTS:X and featuring Dirac Live® room correction technology, this incredible preamp processor supports today's high resolution formats, including 4K Ultra HD at 60 frames per second, (compatible with HDMI 2.0a and HDCP 2.2) and delivers a movie experience rich in top tier audiophile quality. Behind the exclusive, contemporary design of the Maestro M9 is a dynamic audio and visual processor rich in sound quality that will leave users in awe. Featuring Burr Brown DACs and the very best in video processing and upscaling, the Maestro M9 will fill your home cinema or listening room with every detail that today's movies and music have to offer and as the artist or director intended. The Maestro M9 paired with AudioControl's legendary Savoy G3 theatre Amplifier or the Pantages G3 Theatre Amplifier powering the worlds most demanding speakers will elevate the home theatre experience to a new level of immersion, power and realism. Test drive a Maestro M9 today and experience your self what you've been missing in your home theatre.
 features
7.1.4 Home theatre 4K Ultra HD supporting HDMI 2.0a and HDCP 2.2
Supports transmission of High Dynamic Range (HDR) formats, with BT.2020 support
Supports Dolby Atmos® and DTS:X

TM

Individual Burr Brown DACs
Dirac Live® Room Correction
7 HDMI; COAX SPDIF x 4; Toslink x 2; RCA Phono x 6
Dual HDMI outputs (ARC supported)
USB Input for connection to iPad®, iPhone®, iPod® and other portable music players and mass storage devices
Supports MP3, WMA (Windows Media Audio), WAV, FLAC (Free Lossless Audio CODEC) and MPEG-4 AAC (i-Tunes) playback
HD Surround modes include Dolby Atmos, Dolby True HD, Dolby Digital Plus, DTS-HD Master Audio, DTS:X ready with future firmware update
Also supported Dolby Digital 5.1, Dolby Digital Stereo Downmix, Dolby Digital 5.1 + Dolby Surround, DTS 5.1, DTS 5.1 Stereo Downmix, DTS-ES 6.1 Matrix, DTS-ES 6.1 Discrete, DTS96/24
Custom Install control ready with IP, RS232, 12 volt trigger and IR control options
Internet radio
Programmable Remote control provided
TECHNOLOGY

Dolby Atmos® for the home represents every sound in the original cinema mix as an audio object. Extensions to the Dolby Audio CODECs, along with an advanced scalable algorithm, allow Dolby Atmos to be delivered via Blu-ray Disc and streaming media. AudioControl's Concert Maestro M9 adapts the cinema experience to your home theatre using up to 12 channels (power amplification is required), recreating the original artistic concept.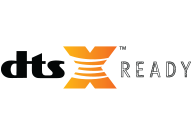 Creating a life like audio experience in a cinema or at home has always presented a challenge. DTS:X makes sound move around you like it would in real life – without requiring specific speakers or custom configurations. Moviemakers can now immerse you deeper in the experience than ever before. The Concert Maestro M9 supports DTS:X and will bring the mix designed for movie theatres into your home.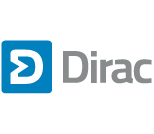 The Concert Maestro M9 uses a built in proprietary automatic loudspeaker setup function from Dirac Research. Using a PC/MAC based application, Dirac Live® determines the essential speaker settings for all the speakers in your system. It also calculates room equalisation (Room EQ) filter values to remove some of the worst effects of resonant frequencies in the listening room. The result is improved staging, better clarity and intelligibility in music and vocals and deeper, tighter bass without resonance.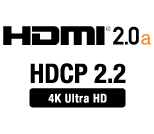 The Concert Maestro M9 is ready for the next generation of digital media entertainment. The Maestro M9 supports both HDMI 2.0 for 4K 50/60 Hz playback and HDCP 2.2 copy protection. Current standard definition and 1080p content benefit from beautiful upscaling to 4k Ultra HD. Featuring 7 HDMI inputs and 3 HDMI outputs, the Maestro M9 supports multiple displays in zone 1 and full HD video and audio for the second zone.
Inputs
Video Inputs: 7 HDMI (6 HDMI 2.0a / HDCP 2.2; 1 MHL)
Audio Inputs: 7 HDMI, 4 Coax SPDIF, 2 Toslink Optical, 6 RCA Phono, 1 USB, Ethernet Client, Internet Radio
Nominal Audio Input Sensitivity: 1V-4V
Input Impedance: 47 kOhm
Outputs
Preamp Audio Outputs: 7 main channels (balanced XLR), 4 Dolby Atmos Height (RCA Phono), 2 subwoofer (RCA Phono)
Main Video Outputs: Dual (2) HDMI (ARC supported)
Second Zone Output: 1 HDMI, 1 stereo analog audio
Headphone Outputs: 1 1/8″ mini
Performance
Signal to Noise (A-wtd ref 100W) normal/stereo direct: 100 dB/110 dB
Frequency Response: 20Hz-20kHz ± 0.2 dB
Total Harmonic Distortion: -100dB
Individual Burr Brown DACs
Control
IP Ethernet
RS-232 Serial Control: 1 DB-9
12 Volt Trigger Outputs: 1 Main Zone, 1 Zone 2
IR Receiver Inputs: 1 Main Zone, 1 Zone 2
Weights & Dimensions
Dimensions: 17"W x 16.5"D x 7"H (4U)
Weight: 42.0 lbs (19.0 kg)
In The Box:
Maestro M9
HTR-2 Remote
Setup Microphone
Power Cord
User Manual
Warranty
POWER AMPLIFIER
Dependable power is a key component in a performance home theatre.  The power needs to be clean, clear, and reliable. AudioControl amplifiers run cool, delivering authoritative power and pristine sonic performances while providing bulletproof reliability to last, quite literally, a lifetime. AudioControl amplifiers are built on a unique Class H topology, which provides authoritative power and pristine sonics without generating the excess heat inherent to other designs.  Class H topology monitors the input levels, maximising power efficiency through the use of multiple voltage rails.  This reduces the amount of power converted into useless heat; heat that puts excess strain on an amplifier. All AudioControl amplifiers are designed and assembled at our factories in the Pacific Northwest offering an unsurpassed level of reliability. Performance and durability are characteristics that customers come to expect from AudioControl theatre amplifiers.
AUDIO CONTROL SAVOY G3 7 CHANNEL POWER AMPLIFIER
AudioControl announces the addition of their most powerful theatre amplifier to date, the new seven-channel Savoy G3.  Designed to stimulate enthusiasts both audibly and visually, the Savoy G3 combines AudioControl's legendary audio performance with its leading contemporary design. The high power levels of the Savoy G3 allow it to be an active participant in even the most demanding theatre systems. The Savoy G3 is a seven-channel amplifier that incorporates a unique and highly efficient AudioControl Class H design.  This allows it to produce over 200 watts into each channel, all channels driven, at an 8-ohm load, or almost 1500 watts total audio output. Designed as a matching companion to AudioControl's new Maestro M9 theatre pre-amp processor, the Savoy G3 changes the experience in the home for all movie lovers. The Class-H design topology of the Savoy G3 provides increased efficiency and bullet-proof reliability, while reducing heat and unnecessary power dissipation. The Savoy G3 incorporates AudioControl's LightDrive Anti-Clipping Protection Circuit, which safely eliminates any possibility of speaker-damaging clipping and distortion, even in extreme conditions. Audio enthusiasts can enjoy their audio systems at even the most aggressive levels. In addition to pristine audio performance, the Savoy G3 sports desirable user features like balanced XLR and unbalanced RCA inputs, Remote Power Control triggers and audiophile grade, five-way binding posts to guarantee the optimum connection of speaker level signals. Paired together with AudioControl's Maestro M9 Preamplifier the Savoy G3 is installed across many of the most 'movie-buff' homes around the world from leading Directors, Actors and Producers to those that just LOVE their movies whether in their theatre or media space…. Test drive the AudioControl Savoy G3 and all its power today, you will not regret it!
FEATURES
Seven Channel Home Theatre Amplifier
Outputs over 200 Watts per Channel into 8 ohms – All Channels Driven
Stable into low impedances
Unparalleled Energy Efficiency
High Definition BiMOS Outputs
Cool Running Class H Operation
LightDrive Anti-Clipping Protection Circuitry
High Current Gold Output Terminals
5-way Binding Posts
Output Status Display
Unbalanced RCA and Balanced XLR Audio Inputs
Bullet-Proof Reliability
Remote 12 volt Trigger
Perfect paired with AudioControl's Maestro M9 Preamplifier
Inputs
Inputs: 7 RCA Unbalanced, 5 XLR Balanced
Input Sensitivity: 1.42 Vrms for full output
Input Impedance: 22kΩ
Outputs
Amplifier Channels: 7
Power Output (8Ω): 203W per channel
Minimum Speaker Load: 4Ω
Performance
Damping Factor: >450
Total Harmonic Distortion: 0.08% (203 watts @ 8 ohms 20Hz-20kHz)
Signal to Noise: >110dB, A-wtd ref Full Output
Frequency Response: 10Hz -20kHz ±3dB
Control
Remote Power Trigger: +12 VDC or Dry Contact Closure
General
Peak AC Power Draw (full output 8Ω): 1430W
Typical AC Power Draw (all channels driven): 150-250W
Protection: clipping, short circuit, thermal, DC offset
Weight & Dimensions
Dimensions: 17"W x 16.5"D x 7"H (4U)
Weight: 46.0lbs (20.9kg)
In The Box
Savoy G3
Power Cord
Manual
Warranty