BLACKVUE POWER MAGIC PRO
In stock
Product Features
– High Quality Components
– Protects Battery from Discharge
– Automatic Cut off on Preset Times
– Genuine BlackVue Parts
– Backed by the Australian Importer
he BlackVue Power Magic Pro uses advanced power management to ensure your cars battery stays healthy.
The system works by having pre-set cut off voltages to prevent the camera from continuing to operate if the cars/trucks battery drops below a safe level. On 12V vehicles the appropriate cut off voltage is 11.8 Volts.
Features include:
· Multi-booting
· Prevention to discharge Vehicle Battery
· Prevention to Reboot Black box/Navigation
· Configuring the Voltage to Cut-off the Power
· Configuring the Timer to Cut-off the Power
· Timer setting : 6hrs ~ Infinity
· Semi-permanent fuse usage
· Cigar jack connection socket
· For 12-24V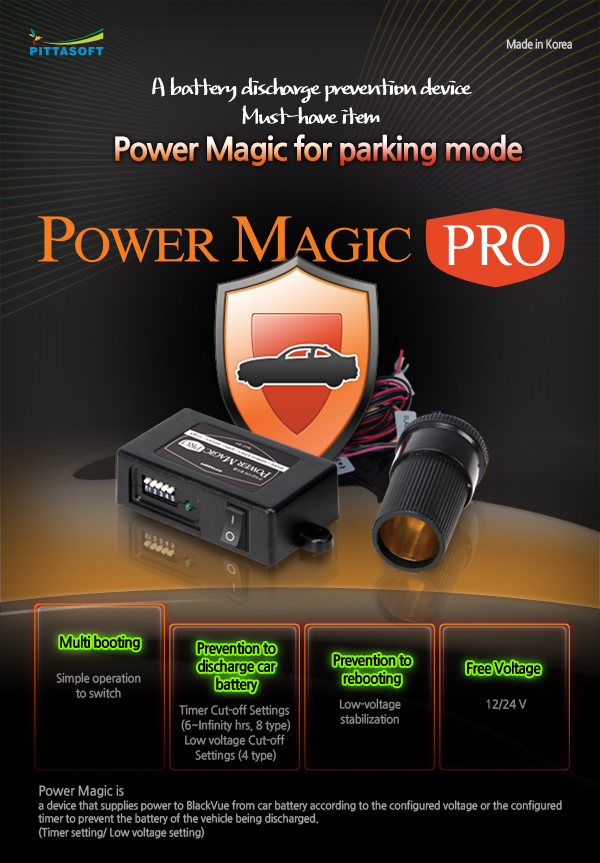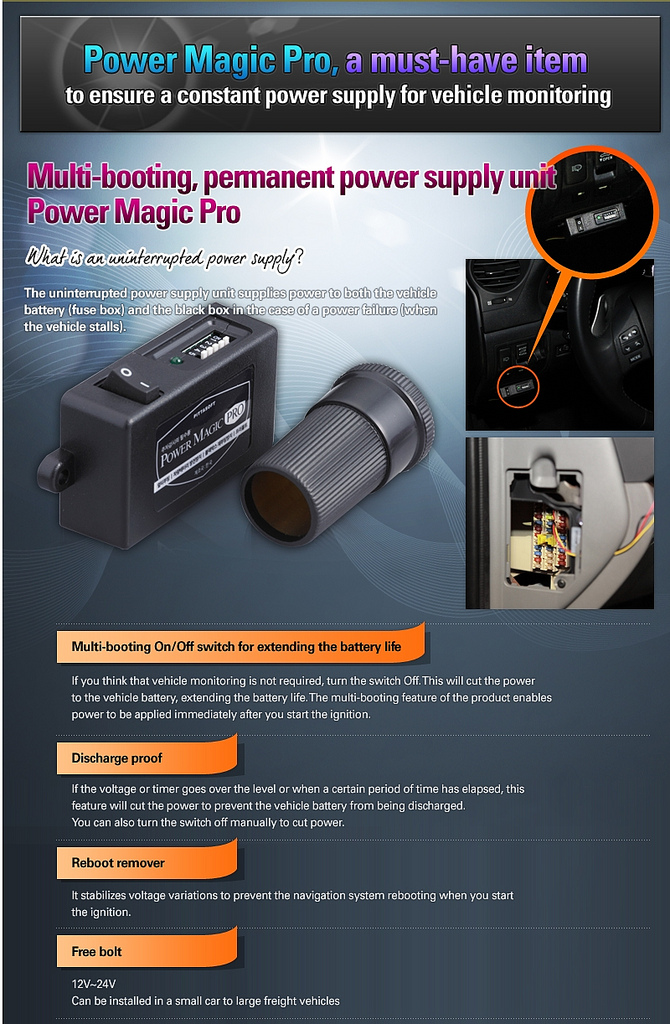 Specifications
Rated Output Voltage
12-24V DC
Output current
Rated current 1A, max 2A
Output voltage cut-off
11.6~11.8V (±0.05V)
22.8~23.2V (±0.1V)
on the basis of the input
Output voltage restoration
11.7~11.9V (±0.05V)
22.9~23.3V (±0.1V)
on the basis of the input
Output Voltage Cutoff Timer
1 ~ 72 hrs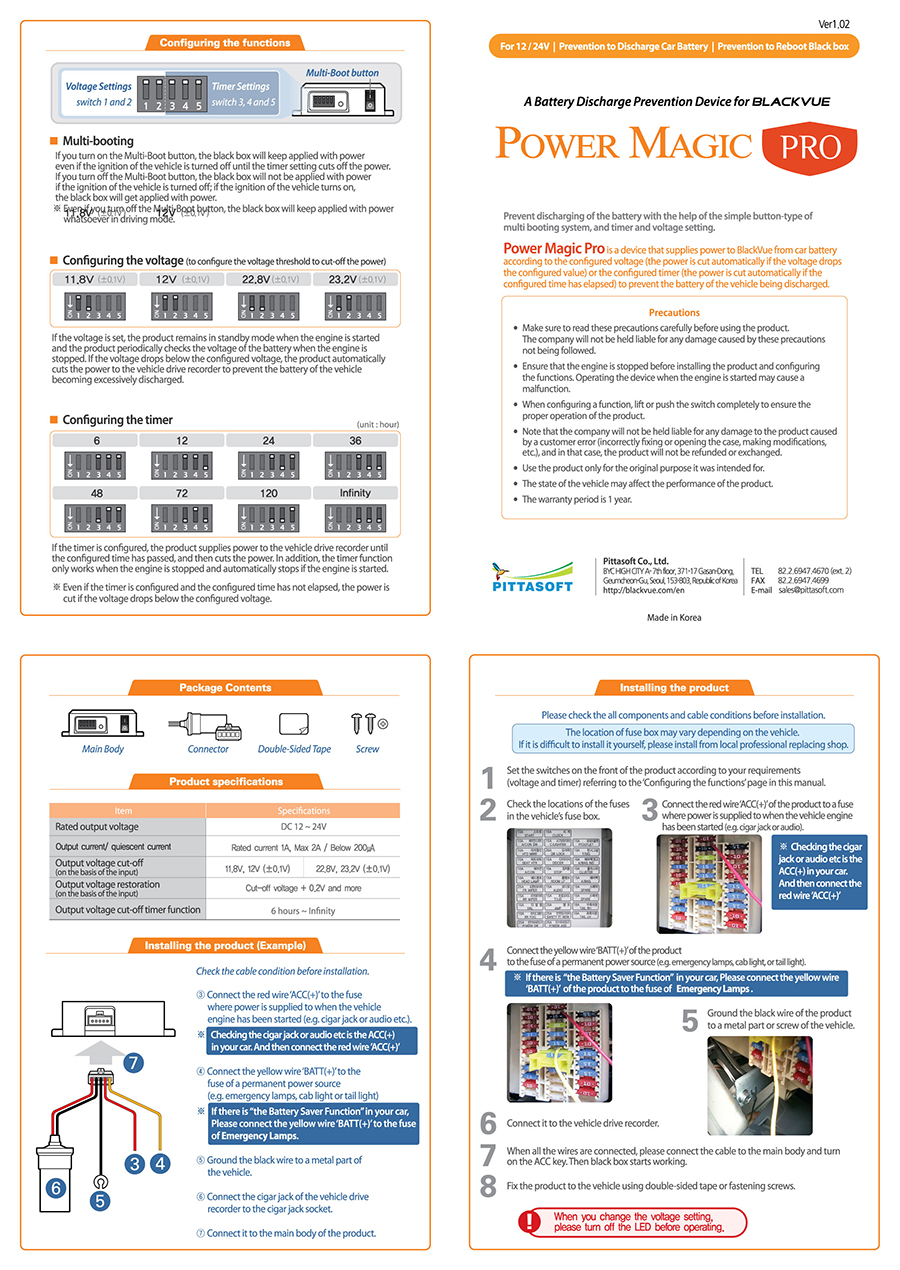 BlackVue has set the standard in the car dash cam industry since it was established in 2007. Anytime, anywhere, BlackVue dash cams connect people and their cars through the Cloud.
Blackvue